Brazil, a 200+ million-strong population, is becoming heavily reliant on the internet to find information, shop, and complete daily tasks. In fact, by 2023, 78% of Brazilians are expected to have access to the internet, paving a bright future for Brazil's e-Commerce.
What does this mean for Brazil's market?
As Brazil's market size and purchasing power grow in tandem, the retail world will have to keep up with the number of internet users pouring into the Brazilian online marketplace.
Businesses in the Brazilian market will need to shift a large part of their resources and focus on digital advertising, online selling, and managing engagement with brands online.
Our marketer's guide will show you how to get started!

Our Brazilian marketing professionals have outlined the 5 first steps on how to successfully navigate the Brazilian e-commerce market so you can sell your product or service in the country.
These steps include:
We'll also go over:
But before we get started, be sure to give our latest Business in Brazil report a look to get some great insights on the economy, top trends, and more!

1. Know the Online Market
Brazil has a population of approximately 212 million. Within the population, about 60%, or around 140 million, are internet users in Brazil. That's a whole lot of people to sell your product to.
Here's a quick glance at the Brazilian consumer online:

Let's break these internet users down some more to see where they are active online.
Breakdown of Brazilian Internet Users
With about 50.1 million online shoppers, Brazil is by far the largest e-commerce market in Latin America due to its large population and high levels of urbanization.
To put this into perspective, take a look at some of the percentages of Brazilian internet users broken down by platform:
Mobile – 37.1%
Tablet – 13.9%
Smartphone – 29%
Mobile users account for the vast majority of online activity.
Brazilian Social Media Users
As of 2019, there are about 99.4 million social media users in Brazil. That number is predicted to increase to 114.5 million within the next four years!
The most popular social media platform in Brazil is Facebook, with 79.4 million users, followed closely by WhatsApp, a messaging app.
Brazilian social media users want to communicate with friends and family and share their lives with others. Services like Facebook and WhatsApp allow them to do that.
With 76% of Brazilian internet users accessing the internet at least once a day, you will be sure to find Brazilian consumers on social media!
But in order to market to these online consumers, we need to know who we're marketing to!
The Brazilian Consumer Online
Understanding Brazilian consumer behavior, demographics, culture, and market trends will help you successfully navigate the online market when selling your products.
If you are expanding into the Brazilian market, it is important you know the Brazilian consumers living in the digital world.
Some of the main demographic factors of Brazilians are:
Most Brazilians speak Portuguese, which is the official language of Brazil.
The majority of the population is age 25-54, with slightly more women than men.
Over half of the population (64.6%) is Roman Catholic.
Knowing your consumer and their demographics is the easiest way to understand how to reach consumers.
2. Decide Where to Advertize and Sell Online
E-commerce in Brazil is taking off both domestically and internationally –online purchases of foreign goods alone generated $2.1 billion in the last year.
Knowing where consumers are purchasing products is important so you can learn how to get a slice of the money moving in the Brazilian market!
Top Websites for Brazilian E-Commerce
Many shoppers have started using e-commerce for its convenience and the wide range of products available. Some of the most popular websites to sell products include:
Mercado Livre – One of, if not, the most popular site for online shopping in Brazil and several other Latin American countries.
Americanas.com – Offers a huge range of products and specializes in online security during the check out process.
Amazon Brazil – The frontrunner for e-commerce in the U.S. also reaches Brazil and continues to implement expansion strategies.
Submarino – Founded in 1999 and is emerging as a leader in e-commerce. Submarino is owned by the same parent company as Americanas.
Casas Bahia – Specializes in retail for home decor, furniture, and appliances, but also offers a wide selection of electronics, clothing, and recreation activities.

Do you know any other top online marketplaces in Brazil that are not mentioned in this list? We also recommend looking at CNova and B2W digital to sell your product in Brazil.
Let us know which ones are your favorites!
Success in Brazil E-Commerce
A common theme in all of the top e-commerce websites in Brazil is variety. Most of these sites have a wide selection of products, ranging from fashion accessories and clothing to household furnishings and decor.
If you want to sell your product in Brazil, it will be tough to stand out in a crowded market, but a strong online marketing plan will help you succeed.
At Colibri, our Brazilian specialists are here to help you integrate your business into Latin America. For more insights into the Brazilian market, check out our resources for information, tips, and assistance.
The Amazon Effect (Not the Rainforest)
In the United States, we've seen a huge upward trend toward online shopping. Shoppers want the convenience of ordering a product online, but the tangibility of having a product as soon as they buy it. That is why free, next-day shipping is an amazing competitive advantage.
Usually, Brazil follows suit with what is happening in the United States.

While Amazon is the clear leader in online retail in the U.S., it's not as successful in Latin America. But still, competitors are replicating the ideas and practices of Amazon.
If you want to learn how to sell on Amazon in Brazil, stay tuned for our next piece on how to sell products on Amazon in Brazil.
3. Consider the Different Forms of Payment in Brazil
As online shopping is becoming more and more common, the use of mobile payments and online banking is increasing.
Let's take a look at what you should consider when choosing a payment platform in Brazil to process your transactions.
Credit Cards
About three-quarters of all online payments are made through credit cards. The other 25% of payments are done through Boleto Bancario and other alternative payment methods. The main credit card brands used in Brazil are:
ELO (domestic credit card)
Hipercard (domestic credit card)
Visa (international credit card)
MasterCard (international credit card)
American Express (international credit card)
Brazilians prefer to pay in installments for higher-value purchases (to help maintain a budget) and they prefer to pay in full for lower-value purchases.

Retailers should know that most Brazilians only own national credit cards, meaning they can only make payments in Brazilian Reals. Contrary to an international credit card, which can process foreign and domestic currency transactions.
International credit cards are used for cross-border e-commerce, which is when Brazilian consumers purchase from foreign companies.
These foreign companies interested in expanding to Brazil would find more success selling to Brazilian consumers in their own currency. Seeing as most Brazilians don't have an international credit card, the company website needs to be able to process the Brazilian national credit card.
Payment Processing Options for E-Commerce in Brazil
Payment by credit card through a payment processing system is the easiest and most common method used in e-commerce transactions in Brazil. Some of these include:
Boleto Bancario – A cash-based payment process that uses a payment slip that can be paid at any bank branch or participating authorized processers [can only be used by Brazilian merchants].
EBANX – An online payment platform that allows for easier online transactions, specifically in Latin American countries
Shopify – A commerce platform that supports both e-commerce and brick and mortar business services
Here are some more payment gateway systems in Brazil you can use to build your online store for the Brazilian market:

Mobile Banking
Mobile banking is estimated to become the preferred banking method within the next year. Currently, almost 50% of all banking transactions in Brazil are done through a mobile device. Note that there is a difference between online banking and mobile banking, with mobile banking done exclusively from a smartphone.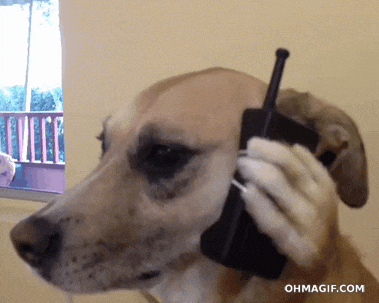 An estimated 2.5 billion transactions were made through mobile banking in 2018. This is higher than the number of online banking transactions made, indicating a rise in smartphone usage.
Mobile banking is following the trends of preferred convenience and instant results offered by online services.
4. Get the Customer to Commit
Many customers today engage in "webrooming," where they do extensive online research on the product they want to buy. After the research, they purchase the product at a brick-and-mortar store.
Here are some tips to get your customer to commit to buying your product no matter where they are in the buyer journey:
Offer Online Exclusives
One way to persuade consumers to make an online purchase is to offer exclusive online deals and promotions. Labeling a product as "online-only", creates a sense of urgency and scarcity that may be the final push a consumer needs to click the "check out" button.
Additionally, offering membership programs will help keep customers returning, as they will want to continue to receive the benefits of purchasing from you online. Whether that be a free shipping deal, promotion codes, or exclusive email invitations, a membership program will help gain and retain customers.

Know What Brazilian Customers Expect
What was once seen as expensive add-ons to order are now expected, or augmented, levels of service.
Augmented services are seen as going above and beyond the actual purpose of the product or service, but many companies now include augmented services as part of their deal to be more attractive to consumers.

For example, next-day shipping or week-of shipping was offered for a high additional cost in the past. Today, many websites and companies include next-day or week-of shipping with the order because that's the level of service expected by consumers.
With so many different options and competitors to choose from, companies need to be aware of what their customers expect so they are able to adapt to the standard and provide an exceptional service to help differentiate their products.
Other examples of online services that customers expect from companies include:
Free returns
Package tracking
Compensation for damaged goods policies

Create a Strong Digital Media Presence
A strong digital media presence through a company website, social media platforms, email and phone lines, etc. will help your brand stand out online.
Many times online shoppers will research several different websites to gain maximum information about the product they want to buy and its competitors.
If you give the customer most or all of the information they need, they will feel more comfortable making their purchase. They may not even have to research competitors if they are satisfied with just one stop.

Another factor of online media is the interaction between customers. Websites that allow reviews, questions, and comments are much more successful than those that don't allow for any conversation. Consumers like to hear from other consumers and know that their opinions are highly valued.
Many companies today use social media platforms like Facebook, Twitter, and Instagram to interact with customers by answering questions and providing sharable information. Easy access to information can positively influence a customer's view of the company because you are adding convenience through the ease of information.
5. Understand Challenges of E-Commerce in Brazil
With any type of business venture, there are challenges to face and cautions to be aware of, especially when you are heading into foreign terrain. Preparing for these hiccups and being able to adapt your business will help you succeed in the long run.
Here's what you should be cautious about when selling your product in the Brazilian market.
Online Security for Brazilians
It's important to ensure that your website is secure, and your customers' private information is safe. Investing in a proper security system will gain the trust of your customers and they will be more comfortable purchasing from you knowing there is less of a risk for fraud.
Taxes Associated with E-Commerce
Brazil has pretty high sales taxes for online transactions and on imports. Consumers tend to be price-sensitive, so products priced too high will be overlooked by consumers.
To make up for higher taxes, you may have to increase the costs of your products, which may turn away customers. However, consumers who also value a quality product will usually pay for something that is going to last for a long time.
As a retailer, you need to show the benefits of your product and explain its value so that the consumer will still consider buying your product, despite higher costs.
Transportation, Logistics, and Infrastructure
A huge part of e-commerce is the delivery of the product to the consumer. Nowadays, customers expect to have their products delivered within the week of ordering, and in some cases, they expect to have them the very next day.
But, the cost of transportation and logistics can be very high in order to provide this type of service. So, what's the solution?
You may need to increase product prices in order to cover the shipping and handling costs, but it's important to let the consumer know that they are paying a little extra for exceptional service.
But why is it so difficult to ship your product?
A LOT of Traffic
It is also important to consider the roads and infrastructure of the areas you are doing business in, as well as gas prices, tolls, and other transportation costs.
As of 2016, the Brazilian government decided to allocate a larger budget for infrastructure projects in order to improve the country's airports, transportation, water, and wastewater technologies.

Another feature that most customers expect with their order is the ability to track their package through the shipping process.
Consider reducing your risk of entering the Brazilian market by working with experienced international business professionals.
If you want some ideas on what you can sell online in Brazil, check out our next section.
Top Products and Services for E-Commerce in Brazil
Popular e-commerce sites like MercadoLivre are popular because of the huge width and depth of product lines available. Some of the top products and services purchased online in Brazil are:
Clothing items
Household items and appliances
Electronics
Airline flights
Children's toys


These products share a lot of similar traits that make them common online purchases. They are either lower cost, repeat purchases, simple products/services that don't need testing out in person before buying, or a combination of all three.
BONUS* 3 Tips For Selling Products in Brazil E-commerce
There are many aspects of a business that result in a successful product that sells. First, you want to see if there is the market potential for your product, which you should first discuss with a team of strategists.
Whether you are operating your own business or selling through a 3rd party retailer, there are a few essential practices that will help your products stand out from competitors.
1.Create a Visually Appealing and Easy to Use Website
As online shopping increases in popularity, it's essential to have a visually appealing website that consumers can easily navigate.
You want to make the shopping experience as convenient as possible for the customer so they have an enjoyable time shopping and will come back time and time again.
2. Maintain Strong Marketing Efforts
Once again, we know that the world is becoming highly digitalized. Strong marketing efforts online will help spread information about your product and keep consumers informed and remind them of what you are selling.
61% of Brazilian internet users use Facebook, so social media is a huge part of online marketing.
3. Assure You Have Reliable Logistics
A deal-breaker for many Brazilian online consumers is the delivery time and shipping costs. Maximizing efficiency to minimize costs and time will help you successfully sell your product in Brazil.
Another main driver for e-commerce is m-commerce or mobile commerce. M-commerce is accelerating with the use of smartphones, so businesses must be mobile-friendly in terms of websites, marketing efforts, and payment methods.
Online and mobile banking are connected to the increase of smartphones and online shopping, as consumers are preferring this convenient method to make transactions.
Start Selling Products in Brazil!
Are you ready to sell your products in Brazil?
Contact our experienced Brazilian marketers at hola@colibricontent.com who will help you fully penetrate the massive online market in Brazil.
If you need more insights on how the markets in Brazil are changing and where opportunities are appearing, be sure to check out our Business in Brazil report!