Business in Brazil is trending in 2022! 
E-commerce in Brazil is growing at a rapid rate, but logistics in Brazil traditionally have been a bit complicated. 
Brazil is ripe with opportunity. A 3PL is a progressive tool to combat the logistics challenges that are present without it. 
If 3PLs in Brazil are successful, there could be a substantial transformation of the e-commerce industry!
What Exactly Is A 3PL?
Prepare for a crash course in logistics.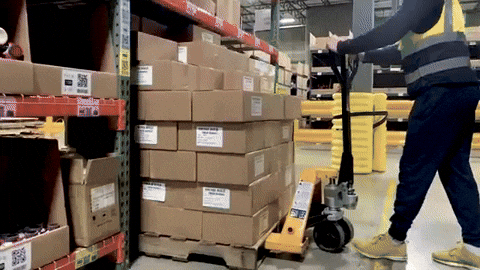 3PL stands for third-party logistics. It represents the outsourcing of an e-commerce logistics process to an external company.
The 3PL is involved in as many of the steps of order fulfillment as a company would like! They will pick, pack, and ship your products for you. 
These companies help e-commerce in particular by offering up a safe place for your inventory. Essentially, a company rents shelf space for its products in a large warehouse provided by the 3PL. That warehouse then stores products for multiple companies in addition to yours. 
When an order comes in, the 3PL will take care of your order! You can work with your 3PL to customize your shoppers' experiences, too. For instance, you can select packing materials that reflect your brand.
The 3PL will also have shipping partners you can select from. Next, let's examine some benefits of using a 3PL.
3PLs Free Up Time
The best advantage of a 3PL is that it allows e-commerce companies to easily consult an expert. The 3PL is the logistics pro and they can leverage that expertise accordingly.
The primary goal of a 3PL is to maximize speed and efficiency. It is almost a no-brainer why 3PLs make sense for e-commerce companies.
Using a 3PL eliminates the need to buy or rent a physical warehouse space yourself, no additional logistics labor or operations, and no special technology required for in-house fulfillment.
Instead, e-commerce companies gain more time to focus on other business needs. 3PL use is a strategic advantage because time can be dedicated to:
Business expansion and diversification
Customer support
3PL Supports Company Expansion
Another major bonus is that the 3PL is already prepared to adjust when volume increases! This helps e-commerce companies feel confident in pursuing growth. 
E-commerce companies will find it easy to expand into other regions because of the 3PL support. They facilitate easy options for distributed inventory (having products in multiple warehouses!).
3PL and Logistics in Brazil
E-commerce in Brazil is soaring. The pandemic changed retail in the country and it appears there is no going back.
The 3PL market in Brazil is anticipated to grow by $5.22 billion by 2025!

The rapid growth in Brazil means there is a lot of demand for companies to keep up with. But, the notoriously lacking Brazilian logistics structure leaves room for improvement and innovation.
Logistics in Brazil costs a lot of money – it has one of the highest logistics expenses in the world.
Luckily, 3PL has the potential to fill the gaps and transform the Brazil logistics market. Any major player in the Brazil logistics market that can begin to reduce costs will have plenty of customers.
In particular, 3PL in Brazil can relieve stress by providing the following:
Long distance transportation
Last-mile delivery within Brazil
Convenient returns infrastructure
Market Entry in Brazil
There is so much momentum for business in Brazil. Want to get the clearest picture of the Brazilian market before jumping in?
Contact us at hola@colibricontent.com today or sign up to access all of the latest Brazilian Business insights!