Greetings and Salutations… it's that time of year again! Businesses are going all out to sell their products and services during the holiday season. And that includes selling to the growing Hispanic population in the United States and beyond!
The secret to Hispanics holiday marketing is that Hispanics have their own celebrations and unique culture for the holiday season. For instance, for some people, the Hispanic holiday season goes on PAST Christmas and into January.
In this article, we will go over specific Hispanic holiday traditions and celebrations and highlight some tips on how to market to Hispanic shoppers during the holiday season.
There are plenty of nuances and other celebrations you can make a note of to incorporate in your holiday marketing material for Hispanics!
Let's get started!
Welcome To Holiday Season Marketing: The Hispanic Edition
I know that the holidays are nothing new to you, and your business knows exactly when to dish out the Pumpkin Spice lattes. But, do you know when to put out the "the Catrina" references in marketing? 
For instance, in some cases, the holiday season for Hispanics can last even longer than the ones Americans are used to. From mid-October until January of the next year!
These are extra holiday marketing opportunities you can only know about if you are aware of the customs and celebrations Hispanics typically participate in.
Becoming familiar with Hispanic holidays will not only illuminate a niche market within the holiday season, but it will allow more people to see their holidays acknowledged and represented.
Hispanic Holidays That Go Unnoticed By Holiday Season Markets
First things first, get dates and celebrations!
Now there are so many different cultures and customs within specific countries and ethnic groups in Latin America. So, it is important to not make the mistake of thinking that this list is all-encompassing of Hispanic holidays.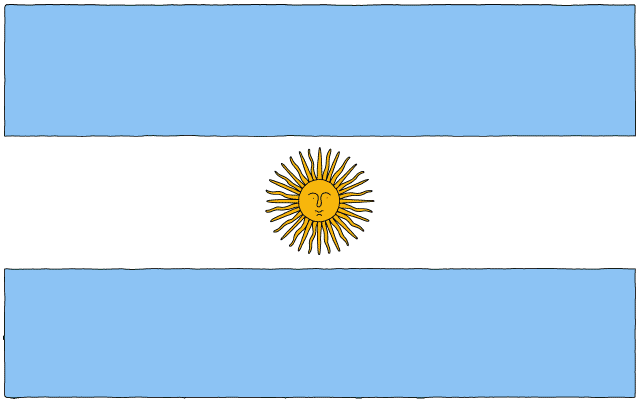 However, this is a list of widely celebrated Hispanic holidays that go unnoticed by mainstream markets embracing the holiday season:
Jan. 6th: Día de Reyes (Multiple Hispanic countries)
Oct. 18th/Throughout the month of October: Señor de Los Milagros (Peru)
December 8th: La Inmaculada Concepción de María (Nicaragua)
Dec.16th-24th: Las Posadas (Mexico, Central America)
December 25th: La Navidad (Christmas, multiple countries)
December 28th: Día de los Inocentes (Multiple Hispanic countries)
Dec. 31st: La noche de Fin de Año (Multiple Hispanic countries)

***Many, if not all, Hispanic countries have country-specific holidays commemorating patron saints.

How Do Hispanics Celebrate During The Holidays?
Of course, with different holidays come different customs.
Some cultural dishes are associated with certain holiday customs while others are honored through acts. Learning about Hispanic holidays will aid your business in marketing appropriately and incorporating exactly what they need for the holidays into your business plan.
Let's get started with describing the customs of a few, to give you a little taste of Hispanic holiday celebration styles!
Señor de Los Milagros


Señor de Los Milagros (Our Lord of Miracles) is a Peruvian holiday, also called the holiday of the Purple Christ. The holiday began in the 1700s when a huge earthquake destroyed Lima. A painting of the Purple Christ was one of the only things not affected. 
How is it celebrated?
People put up purple ornaments, as well as dressed in purple as an offering to their Patron. The Peruvian candy, "mazamorra morada" (purple pudding), is consumed heavily in honor of the image of Christ.
Día de Reyes (Epiphany)
Día de Reyes is a Hispanic holiday remembering the day when the Three Wise Men following the star to Bethlehem, arrived bearing their treasured gifts of gold, frankincense, and myrrh for the Baby Jesus.
In many Spanish-speaking countries, people give presents on Dia de Reyes instead of Christmas. (So, keep those black Friday deals coming!)
Día de Los Muertos

'La Catrina' is the strongest and most recognizable symbol of the Mexican celebration of Dia de Los Muertos (Day of the Dead). Her drawings and symbols are used to celebrate a holiday that celebrates loved ones who have died. According to Aztec-rooted beliefs, the deceased come to visit their living loved ones during this time.
How is it celebrated?
'Ofrendas' (offering) are shrines that made to celebrate dead loved ones through contributing gifts that meant something to the person when they were alive. Living loved ones will put their favorite flower or beer on it.
Las Posadas
'Las Posadas' (The Inns) is a Catholic holiday celebrated mainly in Mexico and Central America. It commemorates Mary and Joseph's journey to Bethlehem as they searched for a place to stay.


How is it celebrated?
It is a nine-day yuletide celebration where during this nine-day period, it is common for friends and family to invite one another to a posada (inn), which is essentially a sort of Christmas party, or for people to walk through their neighborhood. The term "pedir posada" (to ask for a room at the inn) correlates to a group of people accompanied by a couple representing Mary and Joseph go from door to door singing and asking for lodging.
Their neighbors respond by denying them a place to stay until at last someone opens up their doors to the wandering group. Once inside, they are traditionally invited to take turns trying to break a piñata filled with candy, fruit, and nuts, and to warm up with ponche (Christmas punch) and tamales. (Colombians have a similar holiday- La Novena)
How to Market to Hispanic Shoppers During the Holiday Season?
Now, what steps can you take to make a successful holiday marketing campaign for Hispanics? We have some tips.
1. Identify gifts & ingredients used in Hispanic holidays
Similar to how you find out what people buy, eat, or use to celebrate in the mainstream holiday market, use the same strategy here. Find out what the ingredients that belong in ponche are and put them on sale! 
2. Use colors and symbols from Hispanic holidays for marketing material
You can also cater your marketing to the Holidays by integrating their colors and symbols in your ads and promotional material.
For instance, use the color purple in your ads during the celebrations of Señor de Los Milagros to market to those who celebrate the holiday.
3. Use Spanish words in the holiday marketing plan
Hispanics usually use Spanish words when describing their customs and celebrations during the holidays — even if they don't speak Spanish!
An example you can apply in your marketing plan is using the #nochebuena when marketing to Hispanics for the Christmas season.

Hispanics usually do the big Christmas celebrations on the 24th night of December (called Noche Buena). They do not put as much of an emphasis on Christmas morning/day celebrations. This is important to know if you want to market to Hispanics successfully!
It is simply about paying attention to the Hispanic consumer base. And you will see that there is a whole market teeming with opportunities!
Here is a great example of cultural specific marketing.

First Learn, Then Market To Hispanic Shoppers
I know you are excited to take all of this information and run! You will make great marketing content toward Hispanic shoppers now that you are more informed. However, remember to be culturally sensitive in your marketing delivery.
Don't be afraid to adapt your marketing and business strategies to your Hispanic audience. Now go off, and market to your newfound customer base until the holiday season is actually over!
If you need help marketing to Hispanics, reach out to one of our marketing strategists at hola@colibricontent.com.