Hispanics are the second-fastest growing segment of the U.S. population.
As one of the fastest growing groups, marketers should be shifting their attention to U.S Hispanics. Why?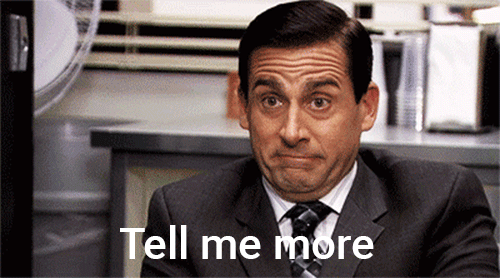 New research shows promising insight into U.S Hispanic online behavior and preferences that previously was untapped. This consumer segment can provide a greater lifetime value to brands that earn their loyalty.
U.S Hispanics are power users online and the statistics show more than just that.
Let's unveil the U.S hispanic digital behavior and what marketers should pay close attention to for online growth in businesses.
#1: U.S. Hispanic Consumers are Online
Digital is taking over how Hispanics view and buy products and services. 80% are online on a daily basis. In addition, online sources are ranked over 15% higher than TV.
Hispanic buying patterns show they rely heavily on search engines to gather information before a purchase.
As a matter of fact, 93% of hispanics take action online whether it's visiting the company's website, looking for another search or even making the purchase.
#2: Power of Mobile Devices
Clearly this consumer audience has a digital presence, but how are they connected? Hispanics represent high levels of mobile use that completely exceeds competing audiences.

Data shows 17% are more likely to use their cell phone rather than a computer.
Over half of the U.S Hispanic consumers access the internet to gather information before making a purchase decision. Of those, 83% who go online use a mobile device in store to inform a purchase in real time.
The power of a mobile device creates a convenient, simple and on-the-go way to connect with this audience.
#3: Ads Influence U.S. Hispanic Digital Behavior
Do you read ads when scrolling through online? Well, 66% of U.S Hispanics say they pay attention to online ads – 20% higher than the general audience.
Correctly engaging with the targeted audience shows positive outcomes. How can businesses do that?
Ad content should be culturally aligned with who the ad is speaking to. 88% look at the ad and over half of those feel more favorable about the brand because of the feeling evoked. It is relatable and culturally relevant.
Click the image below for glimpse of a McDonald's ad connecting with the greater audience.

Now that the ad spoke to the audience, a way to better hispanic buying patterns is to include Spanish toll-free numbers or a Live Chat on websites. There the consumer knows that they matter.
#4: Social Media Consumption
The increasing use of social media on a daily basis is steady. 1 in 3 use social media for more than 10 hours a week.
Youtube currently has 71% of Hispanic users, just second to Facebook at 78%. Not far behind are platforms like Instagram and Snapchat.
This allows for brands to have greater exposure if promoting on these platforms.

Social media is a primary source of entertainment for the U.S Hispanic consumer. This is an ideal area to tap into if looking to further target U.S Hispanics.
Connect With Us
Now that we've uncovered hidden opportunities to drive online growth, it's time to apply them. These 4 elements can drastically drive online growth for your brand if you are tapping into the U.S Hispanic market.
Implement these factors and let us know the impact it made in your business.
Curious for more of the latest digital trends for the U.S Hispanic Market? Contact us at hola@colibricontent.com today!