Every e-commerce business asks the same questions: how do I convert leads into customers, and how do I get my customer to commit to buy my product?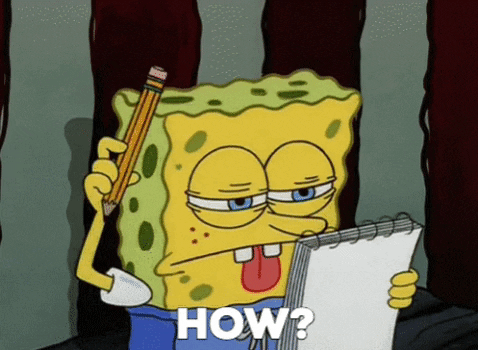 Commitment of customers is crucial strategy for any e-commerce business that wants to succeed. However, research shows most businesses spend little to none of their marketing budget on conversion optimization, a system for increasing the percentage of visitors to a website that convert into customers.
Keep reading to find out how your business can improve its e-commerce strategy and convince your customer to commit to buying your product, regardless of where they are in the buyer journey!
Note: In order to illustrate the points made in this article, we use Brazil as a case study.
1. Know What Customers Will Expect
As always, the first step for any marketer is identifying the target demographic, including their needs and preferences.
For example, Brazilians consumers now expect an augmented level of services. Augmented services are seen as "going above and beyond" the actual purpose of the product.
However, many companies now choose to include augmented service as part of a package deal – in hopes to attract customers.
Next-day shipping is an example of an augmented service. Brazilian consumers now expect next-day or week-of shipping, so you are going to want to make sure your e-commerce business offers that!
Other augmented services brazilian consumers expect include free returns, package tracking, and compensation for damaged goods.
Take a look of the image below for a breakdown of the 3 levels of services:

2. Use Action-Oriented Language
You're going to want to choose action verbs that persuade your visitors to do something, especially in your call-to-actions (CTA)!
Examples include phrases such as "Register now and save," "Sign up for free," and "Start selling today."
When you add a sense of urgency in your call to action, it instills a fear of missing out in your customers, which has been shown to lead to more conversions!
3. Offer Membership Programs
Membership programs help keep customers returning, as you will be offering them deals such as free shipping, promo codes, or exclusive email deals.
By offering benefits that customers will want to continue to receive, membership programs are a no-brainer way of gaining and retaining customers. Hence, it is something you should definitely consider offering!
4. Show Testimonials and Reviews on Your Website
Product reviews and testimonials are extremely important to converting leads to customers! Customers like to be sure that what they are buying will be long-lasting and worth their money. Product reviews offer them that "inside scoop" on what the product quality is like.

These reviews and testimonials will also be perceived as a more honest form of marketing and can often push customers to a conversion. In fact a study by Northwestern University found that products with 5 reviews are 270% more likely to lead to a conversion compared to products with no reviews at all!
5. Offer Express/Guest Checkout Options
One of the main reasons customers bounce at the last minute before checkout is because they don't want to create an account.

To avoid this, offer an express checkout option in addition to the standard checkout option which requires an account. The express checkout option will speed up the checkout process for the customer without them having to shell out tons of unnecessary information!
Improve Your E-Commerce Strategy to Convert More Leads!
Converting leads into customers is tricky and it is something many e-commerce businesses struggle with!
But don't worry because our team of digital marketing strategists specialize in e-commerce from Berlin to Brazil! For any questions/inquiries, reach out to us at hola@colibricontent.com.
In the meantime, check out our free insights on Brazilian E-commerce!