The Brazil fintech industry is swiftly expanding, making the Latin American giant a new hub for fintech growth.
First things first, let's clarify what fintech actually is.
Fintech is short for financial technology and it is commonly used to conduct financial transactions. The industry rapidly incorporates new technology which has been assisting people in gaining access to financial services. 
You might be wondering, why bother using fintech? Why don't people just use banks?

Here are a few reasons why fintech has been soaring in Brazil!
Accessibility
Brazil's banking system is notorious for its level of bureaucracy. Essentially, their banking system is very inaccessible for the everyday citizen.
Not to mention, their interest rates can get as high as 450%. That's one of the highest rates in the world!
These astonishing rates are just one of the barriers to the banking system, hence why fintech is taking off more than ever.
Furthermore, the use of fintech was advanced by COVID-19. Whether it was for safety reasons or convenience, people have gravitated towards fintech apps.
Payment Methods
Brazil is a highly digital country and the trend of fintech apps grew rapidly. Brazilian users are very Android-oriented and Google Play Store has seen a 51% increase in downloads of fintech apps.
The use of digital financial platforms in Brazil is increasing in popularity. So much so, that traditional banks have had to adjust to keep up.
Central Bank and Open Banking
The Central Bank of Brazil is fueling competition in the Brazil fintech industry while also seeking to reduce the cost of credit in the country.
They were able to implement regulations that gave fintech companies the ability to directly offer credit without having to go through the banks for approval.
This is transformational!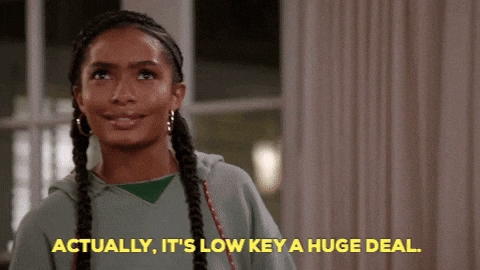 Brazil's fintech is skyrocketing because these companies are serving customers that couldn't get a foot in the door with traditional banks. Additionally, they are improving the narrative of products involving credit cards by making these services more accessible to regular customers.
This is exciting news for Brazil because traditionally, only licensed entities could provide these services and products.
Now, the traditional banks are taking part in creating their own user-friendly banking apps or working with other start-ups in order to keep up with fintech.
Mobile Banking
Going back to fintech apps, PIX, an instant payment system, is becoming popular. With PIX customers can make payments, transfer money, and even receive funds, all free of charge!
Other systems like Boleto, TED (Electronic Direct Transfer), DOC Credit Order Document, and card payments are more inconvenient in comparison to PIX.
Brazil is full of young tech-savvy consumers which allows apps like Nubank and other apps like it to thrive. To give you a better idea of just how tech-savvy the population is, Brazil is the 5th largest when it comes to phone and internet use.
That's over 200 million possible consumers that contribute to the fintech industry!
Stay Up to Date with Fintech
Need to tune into the latest fintech trends to get an advantage? Contact us at hola@colibricontent.com today!