Are you ready to expand your business to foreign markets? New market entry can be a big risk, but an even bigger reward if done right.
There are many steps and factors to consider when entering a new market so that you can minimize risk and maximize return. In this guide, we will be going over the following:

New market entry takes a lot of preparation, research, and time.
But, the opportunities that come from expansion are endless!
Let's take a look at 4 key steps to take when entering a new market!
Step 1: Identify a New Market 
Question: Is there market potential?
First, you want to identify a new market that has plenty of opportunities for success.

Some important factors to consider when identifying a new market are the:
Size of the market
Growth potential of the market
Growth potential for your business within the market
Demographics within the market
The main demographic to consider for growth potential is age. Is the population aging? Is the population too young for your product or service? Will you be able to target a certain age group and convert them to lifelong customers?
To summarize, you want a market that has potential!
Step 2: Analyze the Market
Question: Is this a good business decision?
Once you narrow down a market to enter, the next step is to take a deeper look at the overall industry.
You want to research and analyze the competition within your industry.
Make sure to have some sort of competitive advantage that will stand out against other businesses in the new market. It is also helpful to closely follow the trends of the market to be sure you will deliver a relevant product or service.
Additionally, you want to analyze the consumers.
It is essential to know the demographics and psychographics of potential consumers in your industry in your new market. Be sure you know their lifestyle habits, spending habits, and the best ways to reach consumers so you are able to fulfill the market's demand.
Step 3: Perform an Environmental Scan
Question: Will my company fit in with the culture of a new market?
Next, you will have to consider whether or not your company is a good fit for the new market. This requires substantial research on the history, culture, values, and traditions of the respective country.
An environmental scan has several layers of components inside and outside of the market. The two main parts of an environmental scan are a SWOT analysis and a PEST analysis.
SWOT stands for Strengths, Weaknesses, Opportunities, and Threats. The Strengths and Weaknesses are internal factors that come from the company itself. The Weaknesses and Opportunities are external factors that occur outside of the company, but can still hugely impact the company.

The purpose of the SWOT is to acknowledge how your company is already successful and see where the other opportunities are, but at the same time, recognize the potential setbacks that may arise from entering a new market.
The PEST analysis looks at factors in the overall environment and culture, not just within the market. PEST stands for Political, Environmental, Social, and Technological.

You have to consider the type of government that operates in the targeted market and all of the policies and regulations that may come with it.
Additionally, there's the environment and type of climate you will be operating in, the cultural aspects of how the society functions, and any technological opportunities or obstacles you may have to deal with.
The environmental scan attempts to assess all areas of business and everyday life in the country to help you fully prepare for entering a new market.
Step 4: Develop a Market Entry Strategy 
Question: How will I enter this market?
Finally, once you have analyzed the market factors and environmental factors of the new market and you've decided to go ahead with expanding, you will need a market entry strategy.
The market entry strategy should lay out everything your company needs to enter a new market.
For example, the market entry strategy may include:
A timeline for expansion
Short term and long term financial goals
An analysis of logistics and infrastructure
Any initial marketing campaigns and advertising strategies
The main purpose of a market entry strategy is to help you organize how and when you will expand your business and to make sure everything is executed successfully.
Next, let's look at some of the challenges you might face when entering foreign markets.
What Are Common Barriers to Entry Into a Market?
It won't always be smooth sailing. Challenges of market entry are known as barriers to entry and they can hinder your expansion.
Barriers to entry may be intentionally placed in the market as protective measurements for currently existing companies, or they may be naturally occurring.
We have some examples of barriers to entry for international markets in this next section.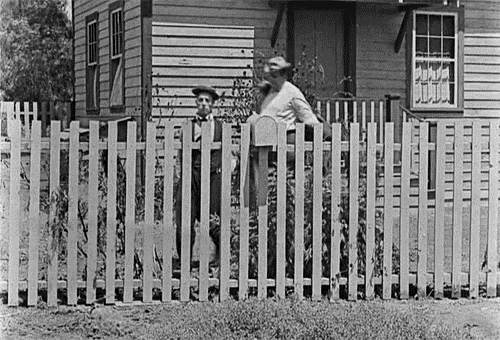 Artificial Barriers to Entry
These artificial barriers are put in place by the government to ensure the protection of local businesses. Some examples are:
Licensing Criteria
Intellectual Property Laws
Insurance Regulations
Taxes
The political aspect of the environmental scan will hopefully uncover any of these barriers to entry so that you are prepared to deal with these challenges when entering a new market.
Natural Barriers to Entry
Again, not all barriers to entry are initiated by a government. The market presents some of its own barriers to entry that will be a challenge for any new business to overcome. For example:
Customer Loyalty/Brand Recognition
Competition
Economies of Scale
All of these barriers to entry are regular, everyday business challenges, but they are especially difficult for a business entering an entirely new market.
The best thing you can do for your business is to research your specific market and prepare to deal with any and all challenges.
More Factors to Consider When Entering a New Market
When operating in new terrain, there are several challenges you may face in addition to the barriers of entering a new market. These challenges range from business practices to advertising correctly to your new consumer.
Here are a few factors to consider when entering a new market
1. Cultural Differences
You need to do careful research to make sure your advertisements are in the home country's language, and that they are relevant and non-offensive.
There may be certain designs, themes, and images that you should or should not use, so make sure you are aware of the cultural setting.
2. Distance and Time Zones
Not only is it important to know what to advertise but also when to advertise. Operating in another country may mean operating in a different time zone where consumers have different schedules to you.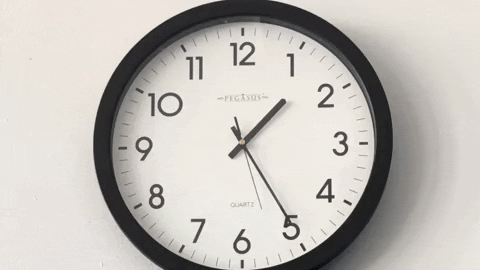 The consumer's lifestyles might vary too. For example, in Spain, most places close in the afternoon for a siesta. This alters the times when people are more active online.
3. The Workforce
As you expand, you may have to increase your workforce to keep up with operations. It may be beneficial to hire team members from that country, as they will already know how their country's market works.
This will depend on what you have established and what your goals are. In some cases, it's best to work with multilingual marketers who understand how to set up and execute an expansion strategy.
*PRO-TIP for advertising internationally: Take advantage of social media.
We all know social media is a great way to reach consumers. If you are expanding to Latin America, for instance, Social Media usage in Latin America is one of the best ways to reach consumers.
Ready to Enter a New Market?
For help with this monumental transition into a new market, contact our market entry specialists at hola@colibricontent.com.
We can develop a strong international marketing strategy that is sure to make your business known when entering foreign markets!