When expanding your business to a new country, creating a language localization strategy is one of the most important things you need to hammer out.
First, if you don't know the difference between localization and translation, check out the attached link for a no-nonsense answer on the subject straight from Quora.
Terms can get confusing — but the most important thing is to make sure you are targeting your message correctly to the people who you want to buy your product or service. Including a localization strategy will determine the success of your multilingual campaigns in diverse markets.
With a localization strategy, you will be able to decide:
Which content should be translated.
How content should be translated to match your unique audience.
When original content should be created.
Although we can't build you a localization strategy, we CAN dish out some advice for a successful language localization strategy!
Let's take a look at these tips below. Stick around for some bonus tips at the end!
Tip #1: Hire a Bilingual Manager
Avoid the hours in front of Google Translate and hire a bilingual manager to stay on top of your language localization strategy.

There's no shame in getting some help for translations for the best language localization. The plus side is that you can feel at ease that the content is speaking to your market correctly.
It's better to have an expert who knows what they're doing than a marketing novice. You don't want to start off with bad translations and content with the wrong cultural references – you'll miss opportunities to attract your audience this way!
Having bilingual staff members on the ground from day one is a tremendous advantage for a language localization strategy.
Tip #2: Keep Language Consistent Across the Site
Consistency is key, which means making sure you have no missing translations. A lack of consistency on your site doesn't just look bad for the website, but also for your business.
For example, look at how this website switches from Portuguese to English when you click on a home page button in Portuguese.

Not a good experience for people who are looking for this information in Portuguese!
Users will normally leave a website in 15 seconds or less if it isn't providing a good enough experience. A high bounce rate, or rate of people who leave your site after viewing a page, can mean your site has low-quality construction or content.
An inconsistent site with missing translations portrays the image of a low-quality brand and results in you losing website visitors. Keep a close eye on this as you manage translations and create new copy in another language.
Tip #3: Be Consistent With Posting
Not only do you need to be consistent with translations, but you need to be consistent with posting. Your audience will know when to expect content from you, and if you post at the right time, your engagement will increase.
The best days and times to post on Facebook, Instagram, Linkedin, etc. can vary by market and demographic. You want to speak to specialists about the optimal time to post for your audience.
Tip #4: Create Localized Copy for Different Countries/Regions
Keeping localized copy or guides for various markets is great when managing content for several markets. Why complicate yourself by having to remember the different cultural nuances and news events of various countries off the top of your head?
If you have a copy or guide for each country, you can keep track of their information to use in ads, blogs, and social media posts.
The more personalized content that is relevant and understandable to your consumers the better the acquisition experience as well!
Tip #5: Keep Up With Events in Different Markets
Keeping up with the news is good for everyone to do and can also help with localizing your content.
You can create relatable content for your audience by paying attention to international events.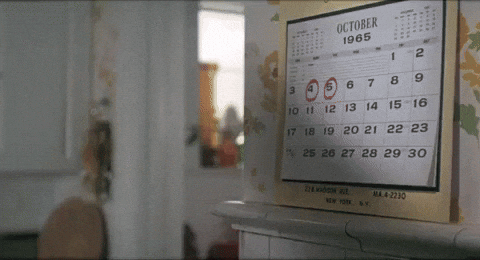 For instance,
If a Brazilian sees that you made a post on Facebook about a current event, like a special Carnaval holiday, they are more likely to have a positive perception of your brand. It shows that you care about the people and culture of a country.
*Bonus Tip: The Importance of Linking in a Language Localization Strategy
Having good SEO means you are aware of your external and internal linking. It's not enough to write a good post and hope your audience finds it.
Linking to other posts in the country you are expanding to will help you build credibility in your industry.

It will help build your authority in foreign markets as you link up with the country's equivalents of partners, connections, and associates.
Make sure to link to big websites with authority in your specific country and use relevant keywords to get a high ranking.
What Does Good Translation Management Look Like?
Translation management is when you take a piece of content and tailor it to a specific cultural demographic via a translating team. Its aim is to create an efficient translation process that utilizes automation to create accurate translations quickly.
Translation management is usually led by an international team that runs a content strategy through automated workflows, project management systems, and scheduling tools.
In addition, good translation management takes cultural knowledge of your target country, understanding of localization techniques, and a firm grasp of the language itself.
Need Help With Your Language Localization Strategy?
Whether you are expanding to the next country over or the next continent over, it is important to include a language localization strategy to reach and convert your foreign audience.
If you need help reaching a new market, message our international marketing strategists at hola@colibricontent.com for the best localization advice!