Colombian culture is known for bright colors, great music, and delicious food made by warm and friendly people. But, did you know that Colombian industries are flocking with business opportunities? 
Keep reading and discover why more and more people are doing business in Colombia and which major industries you should target next.
But before you jump in, be sure to check out our report on one of the hottest sectors in Colombia, the Orange Economy!

Why Invest in Colombia?
Before we get started, let us tell you why Colombia business opportunity is currently BOOMING.

Simply put, it all has to do with the economy of Colombia!
Here's why:
First, both local and federal governments have made considerable efforts to pass macroeconomic and social policies to foster a stronger Colombia GDP.
This, in turn, has lifted Colombian communities out of poverty. In fact, since 2002, poverty rates have fallen from 50% to 28%, with extreme poverty falling from 18% to 8%.
And we're not stopping there.
Did you know the Colombian government also grants many incentives for foreign investment with it's Free Trade Zone Regime and Special Economic Zones for Exports (ZEEE) initiatives?
Sounds pretty good, right? But wait – it gets even better.
With a push towards an Orange Economy, president Iván Duque openly promotes international business opportunities in Colombia. He focuses on the digital and multimedia sectors.
Now for the BEST part…
Because of these government initiatives, life satisfaction in Colombia is now above the OECD average!
Convinced you want to invest in Colombia? Keep reading and discover which industries your company should target next.
1. Raw Commodities Drive Colombian Exports
When people think of Colombia, the rich aroma of Colombian coffee is usually the first thought to enter one's mind. And for good reason!
El café colombiano es delicioso. And so are the profits. Coffee and spices make up roughly 5.6% of Colombian exports.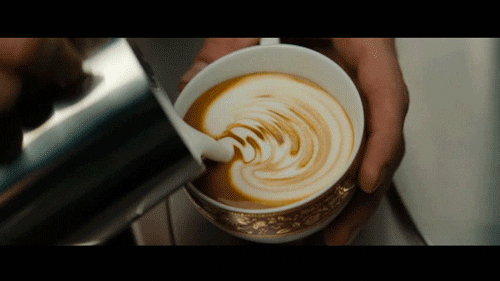 But did you know Colombia is also known for its petroleum, oil, and mining industries?
In fact, the main export of Colombia is petroleum. The country exports a whopping $23 billion of petroleum a year.
It's no wonder large U.S. companies like ExxonMobil and Occidental Petroleum heavily invest in Colombia's petroleum industry every year.
Let's not forget the country's mining exports.

Along with emeralds, the country also provides a large variety of nonmetallic minerals such as salt, limestone, sulfur, and marble.
Traditional Colombia major industries like agriculture and mining have been around for decades. Therefore, investment in Colombian raw commodities is usually very promising.
2. Recreational Tourism is on the Rise ​
The Colombian Wave has picked up millions of tourists all over the world and washed them up on the crystalline shores of Santa Marta.
The growth of business in Colombia is in large part due to the growth of tourism. In fact, the Colombian government has invested 1.5 billion USD in tourism over recent years.
In the first 5 months of 2018, Colombia saw:
A 38.1% increase in visitors compared to 2017
An expected rise in GDP by 3.7% from 2018-2028
This, in turn, has caught the attention of major players in the International tourism industry. Recognizable hotel chains like Marriott International and Sonesta Collection Hotels have invested in Colombia for years.
Here's a quick tip:
If you want to invest in Colombia's tourism industry, target locations like Cali and Medellín. In here, undervalued Colombia real estate sees investors flock for their finder's fees!
3. Medical Tourism Industry Treats Colombia's Visitors
Recreational tourism isn't the only form of tourism on the rise.
Price tags of medical procedures are skyrocketing in the United States. As a result, many citizens are packing their bags and flying to Colombia for cheaper treatment.
This up-and-coming industry is called medical tourism, and it's no joke!
Top procedures that have led to medical tourism in Colombia include:
Cardiology
Dentistry
Odontology
Oncology
Plastic surgery
Furthermore, the number of medical tourists in Colombia expected to grow, so now is the time to invest. But don't take it from us. Between 2010 to 2014, the industry grew by 31.2% with revenues of $211 million USD in 2013 alone.
We already know what you are thinking: "Which cities should I invest in for medical tourism?"
The answer is simple:
Bogotá (the capital)
Medellín
Barranquilla
These large international cities welcome foreign patients from the U.S, Germany, Spain, Canada, Venezuela, and the Caribbean.
4. Colombian Music Industry is Booming​
Have you ever heard of Maluma? What about Shakira, J Balvin, or Juanes?
Do you know what they all have in common?

You guessed it, they're all Colombian!
The Land of a Thousand Rhythms, as Colombia is frequently called, does not have a shortage of musical talent. Each region has its own sound and groove, with Cumbia and Vallenato taking the spotlight as the most famous genres.
But don't take our word for it – Colombia is the largest Latin American contributor to the world music market.
In Bogotá alone, 1,765 music companies have generated a minimum of $276 million USD and created over 10,000 jobs.
And it gets better. As of July 2019, Medellín reggaeton singer J Balvin became the #5 most-streamed artist on Spotify with over 54,610,058 monthly listeners.
This means the vibrant sounds of Colombia are now crossing international borders!
We know music is a major player in the country. But it isn't the only creative industry booming in Colombia right now…
5. Colombia Business Opportunity in Beauty

It's no secret that Colombian women are regarded as some of the most beautiful in the world, thanks to celebrities like Shakira and Sofia Vergara.
In fact, Colombian women have been crowned Miss Universe twice (1958, 2014), and Miss International three times (1960, 1999, 2004). Additionally, they have won 7 runner-up positions in Miss Universe since 1990. #shamelessplug
These stats confirm why BEAUTY made it on our list of Colombia major industries!
In 2017, the beauty and personal care market was worth 3.28 billion USD and is projected to grow to 3.96 billion by 2022.
How awesome is that?
Furthermore, Colombia is now among the top four most dynamic and robust beauty markets in Latin America. It ranks along with Brazil, Mexico, and Chile.
This makes the industry look really good to foreign investors all over the world.
Ready to Invest in Colombia's Top Industries?
From dazzling emeralds to hit music, Colombia is full of amazing industries and investment opportunities.
Interested in expanding your business to Colombia? Don't go in blind! Reach out to our expert multilingual content marketers to guide you and take you to the top.
Also, be sure to take a look at our Orange Economy report for more insights!