Are you eager to invest in growing business opportunities in Latin America?
Forecasts suggest robust growth in GDP for Latin America in 2019 with an emphasis on retail and consumer sectors. In other words: now is the time to make it happen!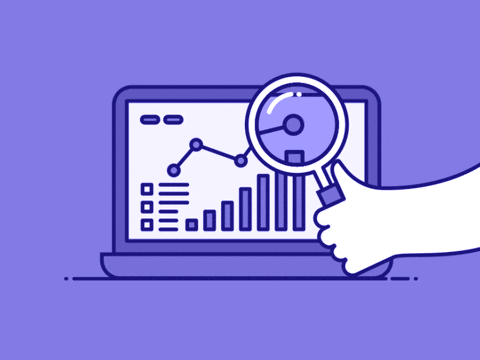 But first, you have to be informed.
In this 2019 Latin America retail market guide, we'll give you the inside scoop on recent retail and e-commerce developments that will help you better understand your Latin American market.
In just 10 minutes, we will cover:
Jaw-dropping U.S.-LATAM business successes and failures of 2019.
Projected Latin American e-commerce stats.
The best (and worst) Latin American emerging economies.
How to meet the demands of your Latin American market/audience.
Sound good? Empecemos (let's get started).
1. Wholesale Retail in Brazil and Argentina Saw Losses
Did you know?
Brazil and Argentina combined contribute to 80% of cash and carry store sales, known as atacarejos (cash and carry retailers).

Interestingly enough, in both of these countries, supermarkets and hypermarkets suffered major losses throughout 2018 and 2019.
But why?
A recession caused tension in the Argentinian consumer market. Customers opted for cheaper, less expensive brands such as secondary brands or private labels. Promotions like coupons and discounts also skyrocketed in Argentina this year.
On the other hand, hypermarkets failed in Brazil because they lacked the ability to provide lasting value to their local consumers.
Case Study: Why Walmart Failed in Brazil
With a global reach that spans 27 countries, the retail giant Walmart has seen major success with revenue rates abroad.
But not all is well in paradise. Walmart has struggled to stay afloat in Brazil in recent years.

When Brazil's economy opened up to free trade in the 1990s, Walmart expanded to the country and rapidly grew. By 2013, the company operated over 550 stores in the country, including Walmart, Sam's Club, Bompreco, and Maxxi.
But by 2018, Walmart suffered a loss of billions of dollars, resulting in the closing of 80% of stores.
What caused the sudden loss of revenue?
Three reasons that caused the Walmart hypermarket to fail:
Uncompetitive pricing
Poor location
The inability to reach local consumers over other business models
Read that last point again…
Walmart Fails to Understand Brazilian Culture
Walmart was unable to reach the Brazilian market because they did not know their audience.
Brazilian consumers find value in discounts and high savings. Walmart's "Everyday Low Prices" slogan and one-stop-shop business model failed to interest local consumers.
This is because Brazilian customers are very price-sensitive and drawn to timely promotions. In other words, ones that have a deadline and aren't offered 'every day.'

Instead, Brazilians opted to shop at local atacarejos like Carrefour (second major self-service supermarket chain in Brazil) and Groupe Casino (leading food retailer in Latin America). Unlike other warehouse clubs and hypermarkets, stores like these do not require membership fees.
And what's more?
Atacarejos typically have lower operating costs. And we all know lower operating costs = lower prices! A win-win for both the company and the consumer.

2. Foodservice Industry Became the Highest Growth Segment in 2019
Out of all other economic sectors, the one that stands out the most in the Latin America retail market today is the foodservice industry. Even with the change of economic prosperity in some countries (like Venezuela and Argentina), dining out is still a priority for the everyday Latin American consumer.

Two leading countries in the food and beverage sector are Brazil and Mexico. A new trend to follow delivery and drive-through channels with technological integration heightened in the two regions.
Technology, Investments, and Foodservice
Venture capitalists from all over the world have collectively invested billions into food delivery in the Latin American region.
One of the largest investments in Latin American startup history is the recent $400 million put into Brazilian delivery business iFood. In addition, SoftBank recently confirmed a $1 billion investment into Colombia's Rappi in March.

Bolivian tech startup PanalFresh has made strides in the farming industry, connecting fresh produce to consumers with the click of an app. Meanwhile, in Chile, Amazon CEO Jeff Bezos invested $30 million in a startup that specializes in sustainable, dairy-free mayonnaise.
3. Venezuela and Nicaragua Underwent Economic Turmoil
Not all Latin American markets are flourishing. We're sure you've seen the headlines.

Throughout 2019, Venezuela has hit a major economic wall due to extreme political instability and corruption.

Projections indicate that economic turmoil is projected to trickle into 2020 in Venezuela. They also suggest a -10.00% GDP decrease this year.
Currently, support for the country's unfortunate disposition is leaning on the shoulders of Chinese and Russian officials.
But Venezuela isn't the only country facing negative economic forces.
In addition, Nicaragua has problems of its own. As a matter of fact, projections indicate a -2.00% decrease in GDP this year due to a tremendous investment drop. Fear of the 2018 authoritarian regime of Ortega is the main reason why.
Investment in Nicaragua's economy continues to plummet because of tight free-trade regulations and the push towards state-owned enterprises.
4. Latin American E-commerce Showed Promising Signs of Growth
As Latin America retail market becomes more and more digital each year, the role of e-commerce has evolved dramatically as well.
In South America alone, revenue generated in the 2019 e-commerce market amounts to $32,224 billion USD. This figure is supposed to grow 6.5% by 2023.

Countries that are heavily involved in e-commerce include:
The most popular items sought after by the online Latino audience are fashion items (clothes, make-up, etc.) and electronics.
E-commerce in Mexico Rapidly Rising
Mexico alone is home to 37.9 million Latino online shoppers, a number that is projected to rapidly rise to over 55 million in 2020.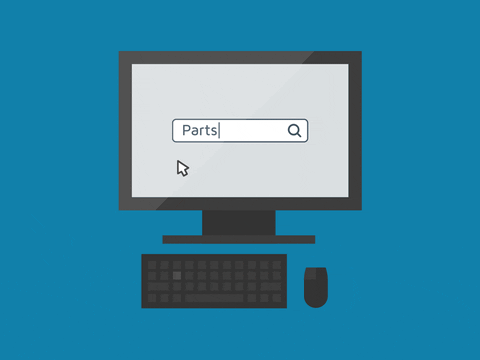 Why is online shopping booming in Mexico?
Two reasons:
Digital infrastructure in Latin America has increased in recent years, allowing 121 million internet users to shop online.
The Mexican people simply have more money. Numbers suggest a 1.7% growth in GDP by 2020.
The online market is relatively new and is growing rapidly in Mexico today. Therefore, analysts predict an increase of foreign and domestic investment in e-commerce.

Pro tip: If you are interested in investing in marketing in Mexico, think SOCIAL MEDIA. Facebook is one of the most popular forms of B2C communications among Mexicans, followed by Twitter and Pinterest.
5. Latin America Consumer Confidence Grew with GDP
As Latin American economies continue to recover, consumer confidence levels and spending habits also rise.
Furthermore, when there is a rise in consumer confidence, customer spending follows. This allows for Latin American consumer retail market growth and makes an investment in these countries more desirable.
This can be seen in:
But what is the secret to higher consumer confidence?
Two key factors that will raise confidence levels include:
An increase in overall GDP
A decrease in the economic threat to save money (which is usually caused by political unrest and corruption)
Economic and political stability create a healthy business environment for investors and clients alike. Before entering a new market, especially one that is still growing, be sure to know its political and economic atmosphere.

How do you feel secure about entering an emerging Latin America retail market?
First, research events that will shape the LATAM economic environment you're interested in. Then, focus on the forecasted political and economic trends in your market.
Ready to Invest in Latin America?
The future looks bright for many Latin American countries. Brazil's wholesale retail market place is booming, Mexico's e-commerce stats are rising, and all-around GDP is improving.
Interested in expanding your reach to the dynamic and growing LATAM market? Let Colibri Content take you under their wing with their premium LATAM-focused content marketing services!