Our Latin America economic outlook 2019 is here! (UPDATED: August 2019) Here's our breakdown of the 5 events that will make a lasting impact in the region's economies:
Two of the biggest economies (Mexico and Brazil) swung the political pendulum
China set out to create a Eurasian Silk Road in 16 CELAC countries
Women took a record-breaking number of congressional seats
Venezuela dug itself into an unjustifiable economic hole
Digital democracy swayed elections and unmasked corruption
If you are interested in doing business in Latin America, it is crucial to stay up to date on the biggest events and Latin American trends that are shaping consumer behavior.
Which is why we have created a comprehensive recap of the top 5 events of 2018 that are currently shaping Latin American markets in 2019.
1. Mexico Went Left, Brazil Went Right

Two of Latin America's biggest economic players parted paths at a fork in the political road to transparent democracy.
Mexican Political Environment
Mexico elected Andrés Manuel López Obrador (AMLO) who took office on December 1st with a whopping 53% of the popular vote, a modern-era record for Mexico.
His social democratic party MORENA (National Regeneration Movement) victoriously swept up electoral slots all over the country.
This dramatically swayed the political landscape from a PRI-controlled, pro-globalization strong-arm to a "Mexico First" protectionist brigade that is changing Mexico's economic outlook.
In other words, this is a BIG deal.
The neo-liberal economics of the PRI (Institutional Revolutionary Party) that once controlled the government for 71 straight years had consistently succeeded in beckoning in waves of foreign investment.
Now, AMLO has campaigned to turn these policies on their heads on an anti-Trump, bring-business-back-to-Mexico ticket.

What Does President AMLO Represent?
He is keen on reducing foreign competition and bolstering domestic profits. This is something of particular interest to his biggest financial backer Carlos Slim. In fact, Slim is the 7th richest man in the world, responsible for 40% of the listings on the Mexican Stock Exchange.
This puts Mexico back at the age-old Catch 22 of Latin American development:
Situation 1: Focus on domestic competition & protectionism and big business wins out at the plight of consumers.
Situation 2: Alternatively, choose to focus on globalization and foreign investment to the delight of consumers and downfall of domestic producers.
Not to mention the numerous hoops and hurdles international manufacturers have to go through to open businesses in LATAM. However, this is exactly the type of corruption AMLO promised to change.
He also promised to subsidize agriculture, expand pensions, and provide university scholarships. These will require him to grow the government and regulate authorities. In other words, the perfect storm for corruption.
Will AMLO Really Reduce Crime?
His opponents watch with skepticism. They want to see how he plans to break down the systematic corruption that has plagued their beloved country and media for so many years.
Although Brazil's and Mexico's economic sectors are taking diverse routes, AMLO campaigned side by side Brazil's right-wing president with a "hard on crime" rhetoric. This is mainly influenced by the digitalized democracy we'll touch on below.
Brazilian Political Environment
Brazil's growth of an independent judiciary has put the breaks on their real-life rendition of "House of Cards".
The imprisonment of beloved ex-president Lula da Silva and impeachment of former incumbent Dilma Rousseff led Brazilians to want change.
Jair Bolsonaro Sets Brazil on a New Path
Jair Bolsonaro, a retired military officer, entered stage right with a Trump-esque flair. It completely undermined the belief system of the previous government, the "democratic" socialist Worker's Party (PT).

He ran on a campaign of anti-crime and corruption, similar to AMLO, in an age where Brazilians were starting to become nostalgic of their military dictatorship (1964-1985). It was centered on development and foreign investment, albeit at the cost of free speech.
As AMI points out, Bolsonaro ran on an anti-everything ticket. He sparked monumental shifts in deeply ingrained systems. For example, construction contract kickbacks and absorbent taxing of foreign and domestic goods.
Bolsonaro Under Fire for Flames in the Amazon
In the smoke of the flames of the Amazon Fires, Bolsonaro continues to be called out for his loose stance on protecting the rainforest in return for an economic gain.
But there is more to the story.
The Brazilian economy went into a recession in 2014 at which point the country became more reliant on its agricultural commodities: beef and soy.
In the country's efforts to stay afloat, fewer regulations were in place to monitor deforestation so that these commodities could be pumped out. Because of this, illegal and irresponsible land clearing began to pick up, along with illegal ranching and mining.
Although his stance on environment protection laws may have influenced more illegal land clearing, there is no evidence that points to any single culprit for the cause of Amazon fires, including Bolsonaro.
Internationally Acclaimed Judge Chosen for Minister of Justice in Brazil
Bolsonaro appointed federal judge Sergio Moro, an internationally acclaimed hero. Moro toppled the biggest corruption scandal Brazil has ever seen, Operation Car Wash, as the Minister of Justice.
Expectations are high both in and outside borders. Brazil's political environment for business looks favorable for new investors. Economic advisor to the president has delivered liberal, market-friendly rhetoric, aimed at ameliorating business opportunities, making Brazil a promising place to invest.
Latin America Economic Outlook:
Elections all over Latin America have been decisive in 2018. Current Latino voters are older than ever before and have increased access to social media.
Fiscal forms will pass in Brazil or Mexico, both Latin American power hubs. This will surely stir up either hope or fear for the next coming years.
2. China Set to Pave Paths in Latin America

Literally.
The Chinese Belt and Road initiative that kicked off in 2017 is a new age trans-Pacific Silk Road, aimed at linking Eurasia to the continent.
We're talking about a $1 trillion dollar infrastructure project.
The Chinese are already the second-largest trading partner in Latin America and the Caribbean and have established 1.8 million jobs. That's what we call a "vested interest".
How Wide Spread is the Belt and Road Initiative?
In 2018, officials held a CELAC meeting with Chinese foreign ministers. Here, 33 member countries of CELAC were invited to participate. Since then, an astounding 16 Ibero-American and Caribbean nations have signed onto the Belt and Road proposition.
For example, Alicia Barcena, executive director of the UN's Economic Commission on Latin America and the Caribbean (ECLAC), held a recent interview.
Barcena expressed her excitement about the infrastructure that the Belt and Road project will add to the region. In addition, she insists that the development will help with the extraction of natural resources like lithium.
Instead of deciding to simply export those resources, Chileans and Bolivians can "establish an industrial platform in the region … to produce batteries or electric cars… Chinese investment can help to add value to lithium in Latin America."
On the other hand, many Latin Americans express concern about the levels of exploitation through LATAM Chinese investment plans and are on the fence about doing business with the Chinese.
One event we will have to wait for is Jair Bolsonaro's take on the projects, who has publicly criticized China for "buying Brazil" rather than "buying in Brazil".
Talks of a New Panama Canal?
It will also be interesting to see if AMLO will approve the creation of a corridor across the Isthmus backed by China, opening up a shortcut to the Atlantic (which has been on the political backburner for decades).
Latin America Economic Outlook:
The injection of foreign capital and jobs could build up a long-overdue middle-class in some of the regions more unequal countries.
And as COA puts it, "'Belt and Road' is the biggest global value chain that is going to be happening among emerging economies in the next few years."
3. Women Took on Increased Political Roles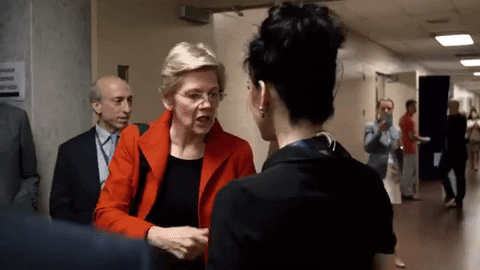 Speaking of politics, representation in Latin governments across the board is becoming increasingly feminine.
According to the Council of the Americas statistics on female political participation in Latin America, there are currently 15 female vice presidents in Latin America, and the region has 3 of the 4 countries with the highest numbers of female participation in Congress.
In Mexico, voted were almost on par for both women and men. In addition, Brazil saw 50% more women sworn into Congress than in the previous decades.
Colombia's first female Vice President Marta Lucía Ramírez appointed a gender-balanced cabinet. Costa Rica followed suit and embraced the first female Vice President of African descent in continental LATAM.
The effect?
More females than ever are taking on political and professional roles and dramatically shifting the cultural aspect of the nuclear family.
According to gender equality in Latin America, in 14 countries men consistently work double or more than double in paid hours. Women have always been primary caretakers. But we predict tables are about to turn… quickly.
Latin America Economic Outlook:
It comes as no surprise that an increase of female professionals in the LATAM work-force will lead to economic growth.
In fact, with growing access to digital forms of income, the region will see increased representation, protection in the form of anti-violence laws, and opportunities for women region-wide.
4. The Lights Went Out in Caracas

The government of Nicolas Maduro has turned empty promises into empty buildings, empty supermarkets, and empty bank accounts. However, he didn't do it alone.
Former President Chavez paved the political path for the injustices. This was after he ran on a populist ticket to salvage the poor from the economic crises and falling oil prices of the '80s and '90s.
He strengthened the executive, abolished the upper chamber of Congress in '99, and glorified the poor. However, all while siphoning $3.6 million a day to his daughter's overseas bank account.
"(This so-called socialism) isn't finishing the country off. It has finished it off," comments Luis Saavedra, a former oil industry consultant in an interview with the Guardian.
In the midst of poverty and astronomical inflation, Venezuela has become one of the most dangerous countries in the world.
Venezuelans Being Displaced at Alarming Rates
In addition, it has witnessed the largest displacement of people in Latin American history, according to the UN.
Citizens have fled to bordering countries Brazil and Colombia. In addition, they have escaped all the way to the U.S., Argentina, Germany, Portugal, and beyond, looking for better lives.
Venezuelan Government Invests in Smart-Card ID System
Additionally, while Venezuelans are struggling to get a hold of basic food and medical goods, the government has invested $70 million USD into a smart-card ID system. The Chinese telecom company ZTE will allow them to monitor citizen behavior, similar to the system of social credit set up in China.
The cards track personal stats about subsidized food, health, and social program usage. This is an attempt to "bolster national security" while punishing certain behaviors.
Whistleblowers of the Venezuelan smart cards have been imprisoned, recounts Anthony Daquin, former technical advisor and Venezuelan delegate.

Latin America Economic Outlook:
The implementation of a social tracking system of this size shows that the current government has no intention of loosening the reigns of their executive powers.
The abominable circumstances of Venezuela's once-thriving metropolis have led many to flee. This has and will continue to cause a massive brain drain and capital flight.
Additionally, Venezuela has refused U.S. aid but continues to invest in China and Russia. To conclude, this will lead to increasingly difficult ties and unfavorable (almost impossible) business climate between the U.S. and Venezuela
5. Digital Democracy Armed Voters & Swayed Elections
Social media usage in Latin America has skyrocketed from an estimated 204.7 million users in 2010 to 438.25 million users in 2018, with unprecedented growth projected.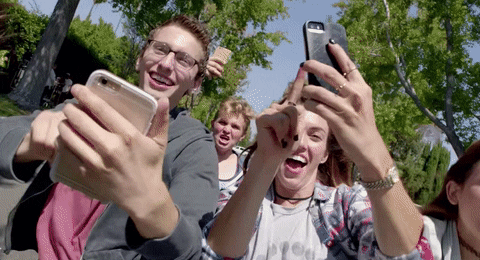 Latin Americans have taken their culture of closeness and community (however paradoxically) online and have proceeded to dominate social media outlets, indicating promising mobile campaigns in LATAM the upcoming years.
Smart Phones and Social Media to Replace News Sources

On the political front – where social media has been disregarded in the U.S. as a legitimate news source in the climate of Fake News, increased access to social media and smartphones in Latin America has filled in crucial informational gaps that have been intentionally avoided in the media.
That's what happens when state-owned telecom is largely puppeteered by corporate and government interests, or when investigative journalists have lost their lives in the pursuit of truth.
Digital Mobilization is Exposing Corruption in Latin America
From our standpoint as a digital company that supports small businesses and increased digital mobilization in the region, we are ecstatic to see a monumental shift in the number of corruption scandals being exposed.
Additionally, countries who have jumped on the corruption exposure wagon include Argentina, Colombia, Bolivia, Brazil, Ecuador, Mexico, Peru, the DR, and Panama.
The social outcry at the immanent nepotism that has plagued the region is long overdue.
Latin American Economic Outlook Looks Good
We carry a positive disposition for the future of a Latin American constituency and workforce. Armed with greater access to information and digital tools, there are more opportunities for Latin Americans than ever before.
For more on the business environment of Latin America, check out more posts at the Colibri Content blog or message us directly at hola@colibricontent.com.